This project started with an exercise that required me to ride the T. The experience map below illustrates my very first experience with Boston's transit system. Growing up close to New York City, I was no stranger to public transportation, however, I have never been in a situation where I needed to independently navigate through public transit. This led to my anxious and frustrating "adventure" on the T.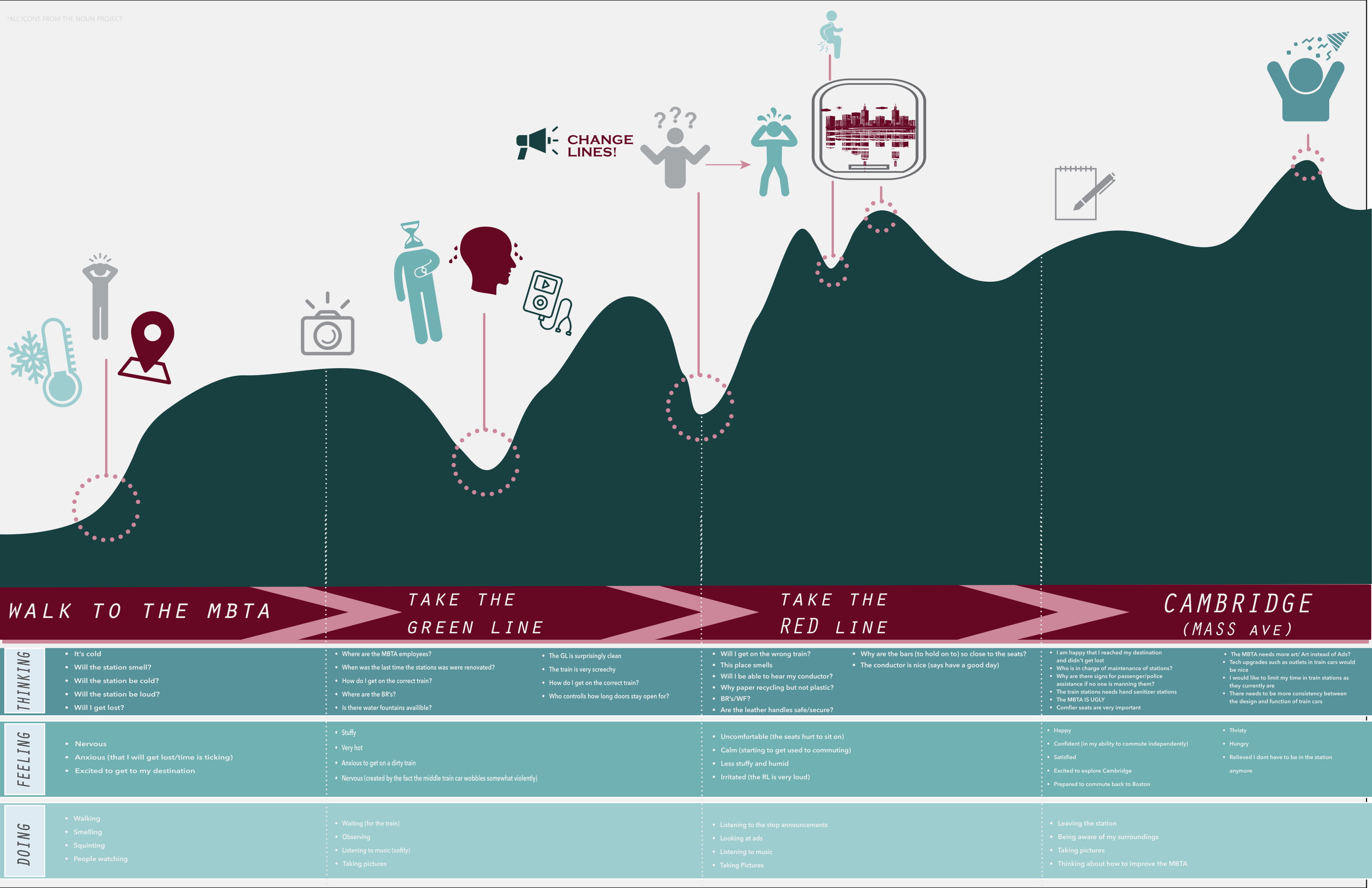 While reflecting on my trip, I realized that the worst parts of my journey came while taking the Green Line, a light rail in the MBTA. In both going to and coming from my desired location, I noticed many inconsistencies and causes for concern within the Green Line. The overall system of the MBTA begged for some kind of design solution but something about the particular tragedy of the Green Line attracted me.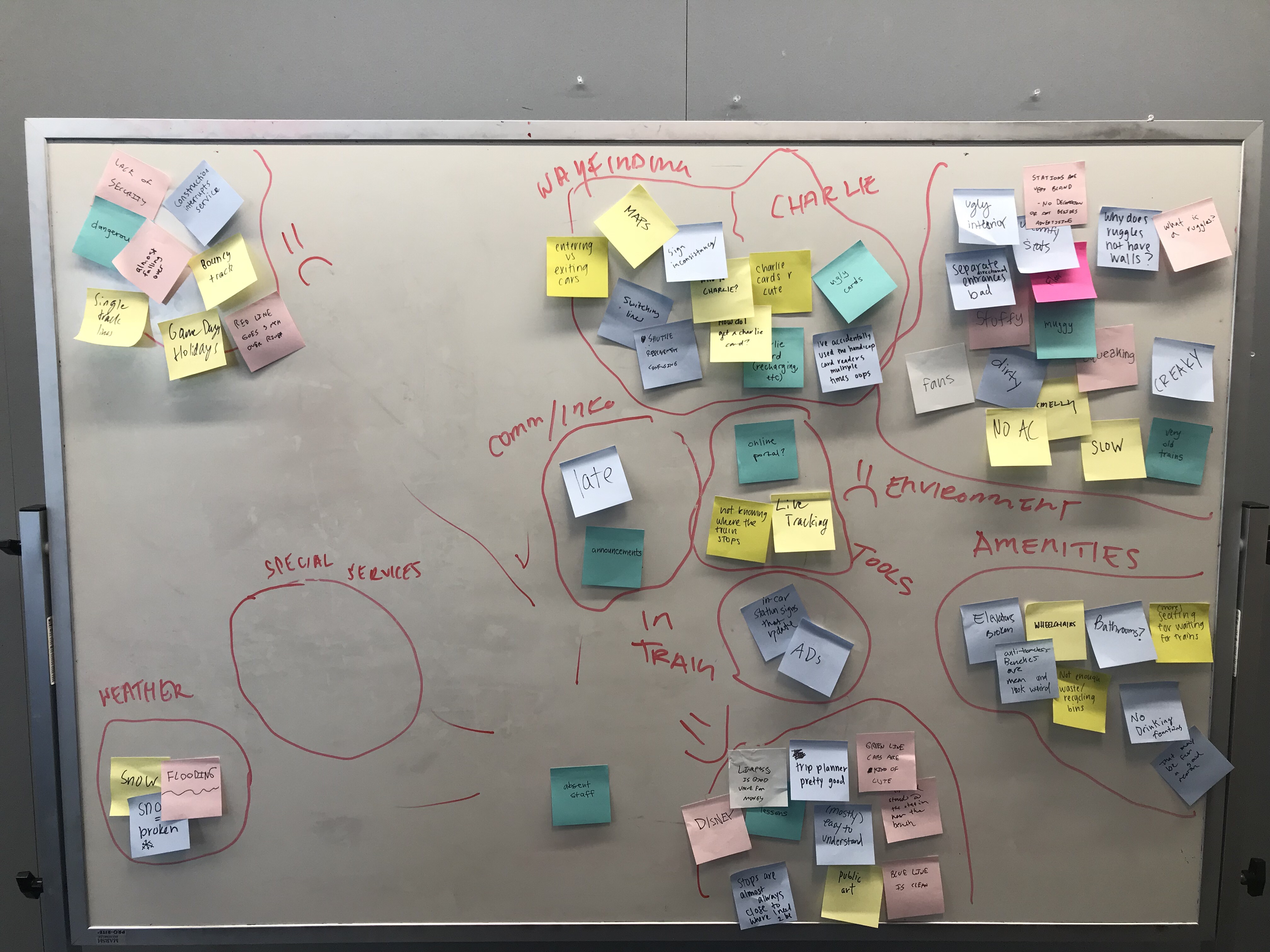 I ended my trip mentally exhausted and wondering if anyone could navigate this mess every day. I mean, I have two (mostly) working eyes, arms, and legs but still managed to get lost at one point. Which made me wonder: how would someone who isn't able-bodied tackle a trip on the T?